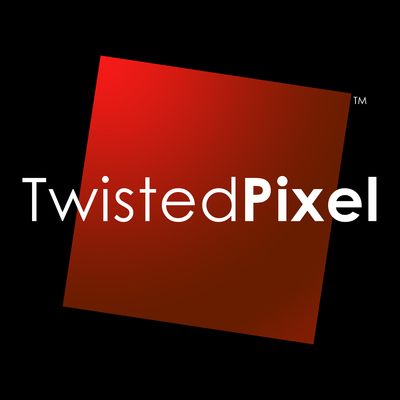 Job Description
Animator, Project Director
Twisted Pixel Games is seeking a deeply experienced Animator who demonstrates the proven ability to lead as a Project Director to coordinate and manage the efforts of a talented team of animators. The ideal candidate will be well versed in animation and cinematic standards, be an expert Maya user, contribute a high level of creativity and personality, have a team-oriented/collaborative approach to development, and is interested in doing what it takes to make the best games possible.
Duties & Responsibilities
Define and delegate all animation tasks related to the production cycle.
Work with the game director and other project directors to understand the animation needs of the project and how they relate to gameplay.
Communicate feedback and critique effectively, ensuring the animation team meets the quality, artistic, and production standards of the project. 
Understand the game's narrative, gameplay, and technical direction and effectively communicate that vision to the team.
Assist in coordinating and directing motion capture sessions.  
Bring gameplay concepts and cinematic sequences from an initial greybox/blockout state to a highly detailed finished product.
Work with designers and programmers on a daily basis to be sure animation is being implemented in efficient and effective ways. 
Work closely with other directors and artists to ensure the highest quality assets are delivered.
Skills & Requirements
6+ years of direct experience in game studio development as a lead or senior animator with multiple successful shipped game experiences.
Experience in a management role, leading and managing direct employees.
Strong leadership, interpersonal, and communication skills.
Effective time and priority management with the ability to handle large workloads efficiently.
Extensive experience animating in Maya.
A deep understanding of cinematography, weight, pacing, and timing.
Strong demonstration of key-framed animation workflow.
Experience with motion capture pipelines.
Strong mentoring skills to help the animation team grow artistically and technically.
Proactive about making things happen.
Desire and ability to put in the time and effort necessary to make a game great.
Pluses
Experience with rigging and skinning.
Experience with current generation game engines like Unreal, Radiant or Unity.
Passion for all types of games, especially on consoles.
All applicants must currently be legally authorized to work in the U.S.
This position is located in Austin, Texas. You must be local to Austin prior to start date.
Relocation assistance is offered.
Additional Information
Relocation assistance is offered
How to Apply
If you feel you have the passion, dedication and skills that match our unique company, apply to join our team! Please visit www.twistedpixelgames.com/careers and complete our application. 
** Submissions without a link to a current portfolio will not be considered ** 
At Twisted Pixel Games you will have the opportunity to work on exciting new IPs and contribute to established, well-known titles. In a community-minded, independent studio environment, you'll get to make your mark on our games in significant ways with people who share your passion for game development.
Enjoy great benefits and perks including:
Major Medical, Dental, and Vision
401k with Company Matching
Company-paid group life insurance
Paid Time Off
Flexible Work Schedule
Frequent Team Outings and Fun Company Events
Monthly Game Tournaments
Open Office Environment with Close-Knit Team
Fully stocked kitchen with complimentary snacks and drinks
Twisted Pixel Games is an Equal Opportunity Employer. All qualified applicants will receive consideration for employment without regard to race, color, religion, gender, gender identity or expression, sexual orientation, national origin, marital status, genetics, disability, age, or veteran status.
Note to Third-Party Recruiters / Recruitment Agencies / Executive Search Firms: Twisted Pixel Games does not accept unsolicited resumes from third-party recruiters or recruiting agencies. Please do not forward unsolicited resumes to any employees of Twisted Pixel Games. Twisted Pixel is not responsible for any fees related to unsolicited resumes.
About the Company
Twisted Pixel is the award-winning studio behind a wide variety of console and virtual reality games. The studio's first title, The Maw, was a 2009 IGF finalist and 2008 PAX 10 Audience Choice Award winner. Wilson's Heart, their first collaboration with Oculus Studios, was the winner of the Best Virtual Reality Game at Gamescom in 2016.
Since 2006, Twisted Pixel has been focused on creating character-driven original games across various platforms, including Splosion Man, Comic Jumper, Ms Splosion Man, Kinect-exclusive The Gunstringer, Xbox One launch title LocoCycle, and Oculus exclusives Defector, B-Team and Path of the Warrior.
Follow Twisted Pixel on Facebook, Twitter and Instagram for the latest information on current and future projects!