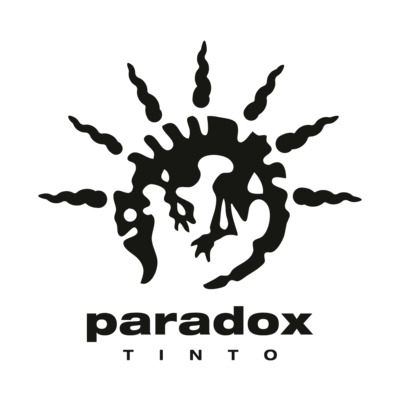 Job Description
Do you want to be a part of building our new studio and great games in Barcelona?
Paradox Tinto is now looking for a talented UI Developer to join our UI/UX team, to implement world-class user interfaces for complex strategy games. 
About the role
As a UI Developer at Paradox Tinto, you will be responsible for implementing user interfaces to follow both the UX design and art direction. You will be doing everything from developing modern responsive layouts to implementing icons. You are a technically-minded UI designer, experienced in scripting or coding, but you also have an artistic flair and an interest in graphic design.
Being part of a small UI team, you will be deeply involved in the entire process of making the best experience for our players, making sure the UI looks great and supports the gameplay. You have the technical knowledge to find innovative solutions to UX problems, and an eye for art. 
Responsibilities
Working closely with 2D Artists and UX Designers to develop beautiful and functional user interfaces for Europa Universalis
Implementing the team's art assets in game using our own internal scripts and tools
Designing UI elements, motion graphics, and icons
Skills & Requirements
Requirements
Several years experience developing modern user interfaces for games, apps, or websites
Experience with UI animations and visual effects
Strong illustration skills are considered an advantage
Coding skills (especially C++ or shaders) are considered an advantage
Language requirements
We are an international team, and so you must be able to give and receive feedback in fluent English.
On a personal level, our ideal candidate is passionate about our games and good at solving problems, and able to work independently. You are humble and take on small tasks with the same vigor as you do the big, juicy tasks. You have an ability to adapt to and follow and help develop a variety of artistic styles, as well as an ability to estimate your tasks and collaborate with technical and non-technical colleagues. You are articulate in contextualizing decisions, communicating ideas, and giving feedback and you have an ability to adapt your work tempo, scaling quality towards available time. 
As part of the recruitment process, you may be asked to perform a test.
Additional Information
Relocation assistance is offered
How to Apply
About the Company
The Studio:
The new Paradox Barcelona studio is the latest addition to the Paradox studio family. Founded in 2020, Paradox Tinto is established by a small and dedicated team of industry veterans led by Johan Andersson. Building on our experience from Paradox Development Studio, this new team will create awesome grand strategy games and take on the role as the custodian and developer of the Europa Universalis brand, the game that started it all twenty years ago.
The Team:
At Paradox Tinto we work in a small, gameplay focused team, where everyone is part of crafting the player experience and has an input on the design of the game. We believe that game development should be fun and strive for a relaxed, stress-free atmosphere. Being a small studio built from the ground up, we expect everyone to contribute to the development of the studio and its culture.
The Location:
Our office is located in a Mediterranean coastal city called Sitges, Barcelona.
Sitges is barely 20 min away from El Prat, Barcelona's International Airport, and not only offers 17 different beaches around its own coastline ("Costa del Garraf"), but also offers an average of 300 days of sun a year. This warm and sunny weather is perfect to enjoy outdoor sports and leisure activities with your family and friends around the area; while mountain lovers still have a wide range of all-year round mountain activities in the Pyrenees, only 2h drive.
In addition, this historical town will captivate you with its cultural events, Mediterranean food and its excellent Spanish wine of course! 
https://www.visitsitges.com/es/ 
Practical information
Scope: Fulltime and permanent
Location: Sitges, Barcelona, Spain. Although remote working might be allowed until COVID-19 pandemic situation improves and it is safe for all our employees. After that, we will ask employees to work at least 3 days from our office in Sitges.
Reports to: Head of Operations
Some of our benefits include: Flexible hours, 25 day holidays and game access, gym equipment, snacks & drinks, sea views, friday beers, dog friendly office, private health insurance
If you think that this description matches your background, we highly encourage you to apply as soon as possible as we will interview candidates continuously for this position. In your application, please show us why your previous experiences and skills would work for this role and why you are interested in working at Paradox. If you don't match all the requirements, please demonstrate how your passion, attitude and interest in Paradox might compensate for this.
At Paradox Interactive we celebrate difference and care deeply about diversity and inclusion. We therefore encourage you, no matter who you are, to apply for this job if you think you'd be a great addition to our team.