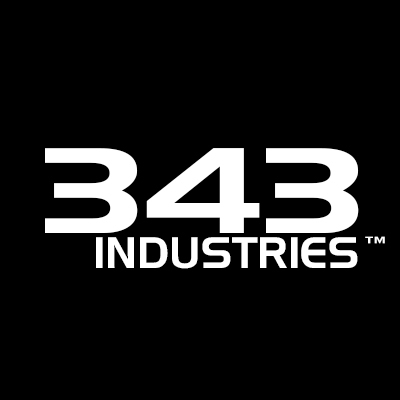 Job Description
343 Industries has one single mission: Build great HALO experiences. 343 Industries, part of Microsoft Studios, is home to the game industries top talent and we are dedicated to the HALO universe. We build the stories, the worlds, and the gameplay that make HALO what it is today. And we need exceptional people to help us achieve that goal. 
343 has an incredible opportunity for a motivated and highly experienced Senior Technical Artist for our Environment Art Team.
Senior Technical Artists have a wide impact on the team which require recent experience or specialization in any the following areas: developing or driving art production workflows, tools, pipelines, creation and optimization of real time shaders, authoring of rendering techniques, or performance optimization of assets and levels. Senior Technical Artists are expected to own and resolve any technical issues that block the environment art team from meeting their goals. Must demonstrate comfort and proficiency working with both art and code to achieve visual quality and art direction. Additionally, provide technical reviews and guidance for best practices on performance and procedures for environment artists. Be knowledgeable on emerging trends in real time rendering and content authoring techniques.
Senior Technical Artists are expected to be creative and highly collaborative with engineers and artists alike. Must be highly effective and positive in ambiguous situations, able to self-motivate to high performance, manage time efficiently and react quickly to changing requirements. Senior Technical Artists work closely with Environment Artists, Tool\Engine Developers, Technical Artists and the Lead Technical Artist.
Skills & Requirements
Responsibilities:
Work with artists, art directors, engineers, and the Lead Technical Artist to identify, develop and implement key workflows, tools and rendering features to deliver on visual quality
Ensure all environment technical guidelines and performance requirements are met
Constantly advocate for new and emerging best-in-class content creation techniques
Partner with Lead Technical artist and Production to plan and coordinate tasks
Work through ambiguity while still delivering timely and high-quality results
Actively seeks out, incorporates, and provides feedback to and from peers
Provides guidance and mentorship to Technical Artists
Maintain high motivation and contribute to a positive working environment
5+ years of technical art experience for console and\or PC games
Qualifications:
5+ years specializing in technical art for game environments on console and PC
5+ years of developing in Python, C# and\or HLSL
3+ years in a Senior Technical Artist role
Thorough understanding of modern environment art construction processes and methods
Practical Experience with performance debugging tools and processes
Deep knowledge of PBR, shaders, lighting pipelines, workflows and tools
Understand foundational art skills like light, shade, color, form and detail
Highly organized with excellent spoken and written communication skills
Excellent Time management, Creative Process and Production Process skills
Experience with modern game engines (UE4, Unity, Frostbite, Snowdrop, etc.)
Experience working with game engine code in C++
Experience working with large and diverse teams while developing at scale
Experience working on FPS or sci-fi games
Additional Information
Working remotely is an option
Relocation assistance is offered
How to Apply
Microsoft is an equal opportunity employer. All qualified applicants will receive consideration for employment without regard to age, ancestry, color, family or medical care leave, gender identity or expression, genetic information, marital status, medical condition, national origin, physical or mental disability, political affiliation, protected veteran status, race, religion, sex (including pregnancy), sexual orientation, or any other characteristic protected by applicable laws, regulations and ordinances.  We also consider qualified applicants regardless of criminal histories, consistent with legal requirements. If you need assistance and/or a reasonable accommodation due to a disability during the application or the recruiting process, please send a request via the Accommodation request form.
Benefits/perks listed below may vary depending on the nature of your employment with Microsoft and the country where you work.
343careers
About the Company
343 Industries has a single mission: Build incredible Halo experiences. 343 Industries is part of Microsoft Studios, and the steward of the Halo universe. We build the stories, the worlds, and the gameplay that make Halo such an iconic and innovative franchise.
Halo is one of the largest entertainment properties in the world. With over 65 million games sold, New York Times best-selling novels, action figures, apparel and much, much more, this multi-billion dollar franchise has revolutionized console gaming and established a rich and expansive universe for its devoted fans. This is your chance to contribute your passion and vision to one of the most exciting intellectual properties and on one of the most talented teams in the industry.