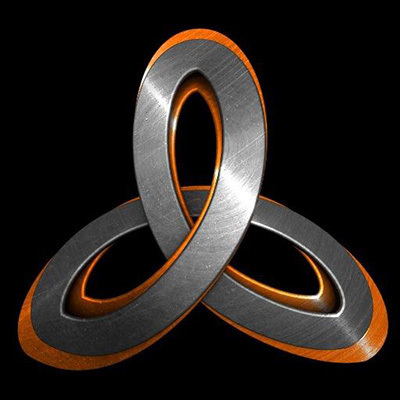 Concept Artist (Environment)
Treyarch
Vancouver, BC, Canada
Job type: Contract
Job Description
Your Mission
Treyarch is looking for talented and passionate Concept Artists to join our team in Vancouver, BC. Qualified candidates will work alongside a team of world-class concept artists who have worked on one of the most successful videogame franchises of all time.  Our ideal candidate is excited about creating immersive environments and has a good understanding of architecture as well as organic environments.  If you are passionate about videogames, concept art, and have a strong portfolio, come join our team!
As a Concept Artist, you will work directly with the Art Director, Art leads and Concept Art team to deliver the following:
Create inspirational artwork to define artistic vision and support game design
Produce creative designs from initial sketches to final concepts
Gather and organize reference for the concept team
Paint over renders and screenshots in Photoshop
Draw storyboards which will illustrate the movement of FX and FX animations
Create redline notes for environments, taking game levels to a higher fidelity for the production
Actively contribute to the growth of the studio
Skills & Requirements
Player Profile
Minimum Requirements:
Strong knowledge of Photoshop.
Understanding of traditional artistic skills, composition, rendering, anatomy, color theory, perspective, lighting, environment, architectural, character, and graphic design.
Solid drawing fundamentals, along with traditional painting and rendering techniques.
Extra Points:
Knowledge of 3D programs, Modo, Sketchup, etc.
Excellent communication, time-management, and organizational skills.
Ability to observe, research, and analyze a variety of subject matters (i.e., history, architecture, construction, and how things are made)
Task driven, self-motivated, and proactive.
Demonstrate a willingness to give and receive feedback, collaborate with others to share techniques, ideas, and contribute to a positive working environment.
How to Apply
Please apply here: https://careers.treyarch.com/job/R008342/Concept-Artist-Temporary-Treyarch
To apply, you must complete the online application. Applicants should have strong foundational drawing and painting skills in your portfolio including anatomy, proportions, perspective, rendering light on form, value, composition, storytelling, color, and dynamic sketching.  We are looking for portfolios that have a strong focus in realistic environmental concept art and demonstrated proficiency in traditional art skills, digital-painting, and 3D software.
About the Company
Founded in 1996, Treyarch is an award-winning videogame studio, driven to create awesome games for the world to enjoy. It is an approach that has helped make the studio behind the Black Ops series an industry-leading developer. Call of Duty®: Black Ops, Call of Duty®: Black Ops II, Call of Duty®: Black Ops III, Call of Duty®: Black Ops 4, and the studio's most recent release, Call of Duty®: Black Ops Cold War, have all gone on to break industry records. Additionally, Treyarch is the birthplace of fan favorite, Call of Duty's Zombies.
Working at Treyarch means having the opportunity to work on some of the biggest videogames in the industry, all within a culture that values individual talent and the teams that bring games to life. We provide our teams with the cutting-edge development tools needed to make their most ambitious plans a reality, allowing for rapid iteration and the ability to create the kinds of memorable gameplay moments that are ultimately shared by millions of fans around the world. We also embrace challenges, knowing that together, we can overcome anything…and hopefully inspire a few new game developers along the way.
Treyarch is wholly owned by Activision. To learn more about our studio, please visit us at www.treyarch.com, on Facebook at www.facebook.com/treyarch, and @treyarch on Twitter.