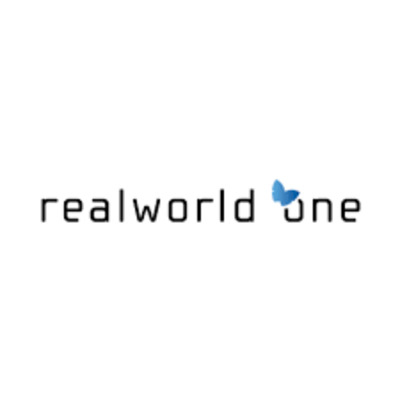 Senior Backend Engineer (m/f/d)
Job Description
Revolutionize the virtual world and be a part of one of the most extraordinary tech companies in Germany
Your responsibilities as Senior Backend Engineer - Augmented Reality (m/f/d) include:
Create backend systems by identifying and applying the best technologies to solve a given problem 
Design data systems to be scalable, reliable, highly available, observable and maintainable 
Apply the best software-engineering practices to ensure code quality and maintainability 
Optimize backend components to maximize performance and minimize resource consumption 
Maintain comprehensive workflow documentation and knowledge sharing 
Grasp the complexity of project planning and implementation, including scope of work, time estimation and resource allocation 
Inspire and motivate your team to generate new ideas and solutions 
Skills & Requirements
4+ years of software-engineering experience, 2 of those years with experience in building server-side applications 
Experience with building web apps and services using C# and the ASP.NET framework 
Experience with designing and developing RESTful APIs for integrating with front-end technologies 
Experience with microservice architecture and the design of independent modules which communicate via well-defined contracts 
Proficiency in at least one relational database like MySQL or PostgreSQL and one NoSQL database, such as wide column, document, key-value or graph databases 
Experience with cloud native applications is a plus 
Ability to deliver well-structured code that follows clean code principles 
Familiarity with Git 
Complete fluency in written and spoken English 
Additional Information
Working remotely is an option
Relocation assistance is offered
How to Apply
What we offer you:
An opportunity to work for a market-leading, hypergrowth tech company with a broad international customer base that is using VR and AR to transform the way they work, learn and research
The experience of creating and implementing highly-valuable and innovative technology, while contributing to the long-term growth of a successful tech company
Profit from an open and modern work environment with flexible working hours
Be a part of a diverse international team with highly-qualified and dedicated colleagues representing over 30 nationalities
Bring in your own ideas and actively participate in shaping our company
Live in the capital of Germany and enjoy the international environment and vibrant culture of this city
Receive a competitive salary, relocation support (if needed) and additional benefits such as team events, company lunches, office snacks, gourmet coffee and a great office location in the heart of Kreuzberg, Berlin
Please apply HERE directly with your outstanding portfolio and join the realworld one team! We look forward to hearing from you!
About the Company
realworld one is the global leader in enterprise virtual (VR) and augmented reality (AR) software solutions, focusing on the life sciences, analytical, diagnostics and medical, pharmaceutical, chemical and processing industries. 
Our customers include several major, well-known companies such as Lonza, ZEISS, Bio-Rad, Agilent, Becton Dickinson, Beckman Coulter Life Sciences, QIAGEN, Tecan, Hologic and GEA Group among many others.
With our comprehensive scientific and industry expertise, we have developed a systematic approach to implementing VR and AR within the areas of sales and marketing, service and support, research and development, as well as manufacturing and production.
As a spin-off of IKA, a leading manufacturer of laboratory and processing equipment, we are privately funded and are among the largest VR and AR software companies that focus on industry solutions. We have cultivated a vibrant company culture with an international team of more than 250 people at our headquarters in Freiburg im Breisgau (Germany) and at other locations in Berlin (Germany), San Diego (USA), Bangalore (India), and Guangzhou (China). 
We place great value on fostering a creative, performance-driven and employee-centered work environment for everyone – whether your specialty is working with clients, developing cutting-edge technology or crunching numbers!