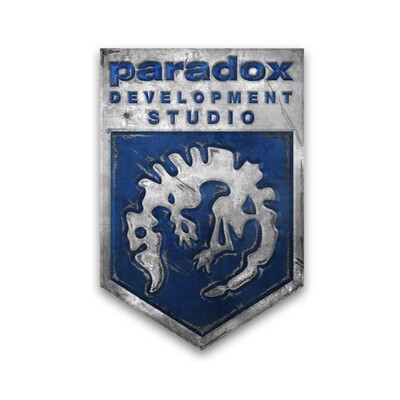 Job Description
The primary responsibility of the 3D Lead Artist is to mentor and guide the 3D artists (Characters, Vehicle, Props, Environments and VFX) on the project in order to maintain the vision and quality set by the Art Director. You will also work closely with the Project leadership team, Game Design, UX, Marketing, and other project disciplines to ensure smooth communications and coordination with the 3D Art team.
The Lead Artist should have extensive experience and interest in driving and pushing the development of 3D art in our games and mentoring our 3D artists in their artistic growth.
Responsibilities
Assisting the Art Director (AD) during the pre-production phase to figure out and establish the style, focus and visual benchmarks suitable for the project/game.
Responsible for maintaining the art style and quality of the game(s) set by the AD for areas under your discipline.
Keep the AD up to date on the progress of the production and include them in bigger decisions.
Work with the Art Producer to assist in estimations, project planning and ensuring smooth transition through the various project phases.
Conveying expectations in terms of quality and content to the graphics team and, if needed, to freelancers / external studios.
Making sure the projects have a good peer review environment.
Know and understand the design of the game to ensure that the features are communicated well visually.
Develop and establish 3D pipelines, set best practices for the team.
Hold regular 1:1 meetings with 3D artists on the project team to mentor them in their artistic growth
Be knowledgeable of current and future 3D industry trends and what is expected from them in AAA and AA game space.
Skills & Requirements
Qualifications
8 years+ of experience in the games industry as an Art Director, Lead Artist or in a similar management position.
In-depth understanding of the art production process, from concept to final in-game assets.
Ability to create, adapt, and iterate, within a variety of artistic styles.
Articulate in contextualizing decisions, communicating ideas, and giving and receiving feedback in English.
Demonstrated ability in both 2D and 3D.
Knowledge of technical constraints, optimization, and implementation
Experience with Animation is a plus
Passionate about everything sci-fi
This is a great opportunity to be part of the world's leading developer for Grand Strategy games!
As part of the recruitment process, you may be asked to perform a test.


If you think that this description matches you, we highly encourage you to apply as soon as possible as we will interview candidates continuously. If you don't match all the requirements, please demonstrate how your passion, attitude and interest in Paradox might compensate for this.
At Paradox Interactive we celebrate difference and care deeply about diversity and inclusion. We therefore encourage you, no matter who you are, to apply for this job if you think you'd be  a great addition to our team.
Additional Information
Relocation assistance is offered
How to Apply
About the Company
Paradox Interactive is a leading global publisher of strategy games for PC. The world-renowned strategy catalog stretches back to 1999, and the company holds a particularly strong presence in the United States and Europe. The publisher's steadily-growing portfolio includes firmly established PC franchises such as the critically acclaimed Europa Universalis, Cities: Skylines, Crusader Kings, Magicka and the Hearts of Iron series created by Paradox Development Studio and a network of partner studios. If you're interested in what IPs we work with, you can browse them here.
Our games are played by millions of players each month. Over the years, we have released more than a hundred games and expansions and we currently have several active IPs that have been developed both internally and by third-party studios across the world.  Paradox has been listed as a top mid-size publisher globally by Metacritic for several years and each year we have several games on the top 100 best-selling games on Steam. We currently have offices in Sweden, The Netherlands, and USA. 
Working here
Paradox has seen a lot of growth over the recent years, and we see no signs of that slowing down. We are a mixed bunch, with people from over 30 different countries, with one thing bringing us all together - a passion for games. 
Working at Paradox entails a lot of freedom, responsibility, and the possibility to have a real impact. We try to keep our project teams relatively small, as we believe that the best decisions are made on the floor, and to stay away from long decision-chains.