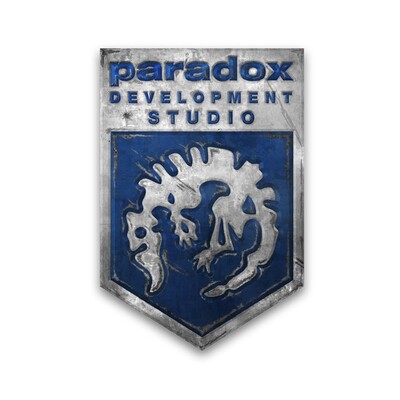 Job Description
Paradox Development Studio is now looking for a talented Animator to join our art team in Stockholm, working on producing animations for our star sci-fi title Stellaris.
We are looking for an Animator with a broad skillset who could take on a variety of tasks. The Animator is a role dedicated to bringing characters and assets to life on this exciting IP.
As an Animator in our studio, you will be given the opportunity to work on all things sci-fi related: from Spaceships to Aliens and anything in between! You will produce in-game animations in line with the demands of this industry-leading Grand Strategy IP, help maintain the animation pipeline and push the overall quality of the game with your peers.
Responsibilities
Rigging and skinning, working mostly with spaceships and alien creatures
Create high quality animations for Stellaris and any upcoming game in our studio
Work with R&D for our animation tools and pipelines
Take directions from Art Leads & Art Director
Collaborate closely with Art Producers in breaking down tasks and help estimate time
Communicate effectively and proactively with other team members
Skills & Requirements
Required Qualifications
At least 3+ years of experience working in the games industry
Proficiency in Maya or similar software
Strong understanding of keyframe animation
Experienced in technical animation for game development like rigging, skinning, scripting, animation pipelines
Experience in the following is a plus:
Familiarity with Paradox grand-strategy games
Good communication and pedagogical skills
Python knowledge for writing tools
Knowledge of related game disciplines (2D, 3D modelling)
Interest in sci-fi media
Familiarity with VFX principles.
The right candidate is passionate about our games and about everything sci-fi. At Paradox we take pride in providing opportunities for our artists to work on varying projects and titles, and to develop and learn new skills. Therefore we also actively look for people who are interested in expanding their talents. Ideal Paradox employees are feedback champions and enjoy working in an open and dynamic environment.
Practical information
Scope: Fulltime and permanent
Reports to: Art Manager
Location: This position is based in Stockholm
Please provide a link to your portfolio to showcase your talents. Applications without an Animation reel portfolio will not be considered.
If you think that this description matches you, we highly encourage you to apply as soon as possible as we will interview candidates continuously. If you don't match all the requirements, please demonstrate how your passion, attitude and interest in Paradox might compensate for this.
At Paradox Interactive we celebrate difference and care deeply about diversity and inclusion. We therefore encourage you, no matter who you are, to apply for this job if you think you'd be  a great addition to our team.
Additional Information
Relocation assistance is offered
How to Apply
About the Company
Paradox Interactive is a leading global publisher of strategy games for PC. The world-renowned strategy catalog stretches back to 1999, and the company holds a particularly strong presence in the United States and Europe. The publisher's steadily-growing portfolio includes firmly established PC franchises such as the critically acclaimed Europa Universalis, Cities: Skylines, Crusader Kings, Magicka and the Hearts of Iron series created by Paradox Development Studio and a network of partner studios. If you're interested in what IPs we work with, you can browse them here.
Our games are played by millions of players each month. Over the years, we have released more than a hundred games and expansions and we currently have several active IPs that have been developed both internally and by third-party studios across the world.  Paradox has been listed as a top mid-size publisher globally by Metacritic for several years and each year we have several games on the top 100 best-selling games on Steam. We currently have offices in Sweden, The Netherlands, and USA. 
Working here
Paradox has seen a lot of growth over the recent years, and we see no signs of that slowing down. We are a mixed bunch, with people from over 30 different countries, with one thing bringing us all together - a passion for games. 
Working at Paradox entails a lot of freedom, responsibility, and the possibility to have a real impact. We try to keep our project teams relatively small, as we believe that the best decisions are made on the floor, and to stay away from long decision-chains.