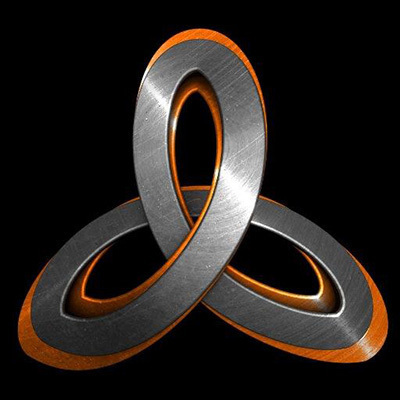 Concept Artist (Weapons and Vehicles)
Treyarch
Santa Monica, CA, USA
Job type: Permanent
Job Description
Treyarch is on the hunt for a talented, dedicated, and passionate Concept Artist to design Weapons, Equipment and Vehicles for an upcoming project. We're looking for that Artist that absolutely LOVES all things related to Weapons, Vehicles, Equipment and Gadgets, and has the talent and skill to match that love, while being a total team player.  This is a critical role which focuses on some of the most important aspects of First Person Shooter games.
Candidate's experience will determine the level of seniority, so whether you're new to the industry, or a seasoned veteran, we want to see your work because we're looking for the right person! 
Your Mission:
Create concept art for weapons, interactive props, and vehicles – ranging from loose exploration sketches all the way to full rendered designs.

Generate paint overs on temp art assets to push visuals further and problem solve.

Work closely with Artists, Animators, and Designers on the design and function of characters, weapons, and vehicles.

Work closely with Art Directors and Lead Artists to ensure common visual language.
Skills & Requirements
Player Profile
Minimum Requirements:
Experience in the games or film industry making weapons or vehicles.

Have a strong background in traditional art skills and demonstrate an understanding of fundamentals like three-dimensional space, composition, perspective, proportion, scale, value and color theory.

Demonstrates strong sketching abilities as well as rendering, graphic design and iconography.

Need a strong sense of material surfaces and ability to communicate that visually.

Excellent understanding of mechanical function and purpose.

Self-managing and able to identify and meet deadlines and goals.

Fast and organized at researching and reference gathering.

Excellent attention to design, detail, form and function.

Must be a team player and collaborate with others.

Have excellent communication skills and ability to work one on one, in groups, and with multiple departments and different personalities, always being proactive.

Possess the ability to take direction and feedback from the team as well as contribute ideas. Understands the artwork is functional to the game, has game play relevance and implications, and needs to clearly communicate to the team of its intended goals.

Must be willing to go above and beyond what's expected to ensure the absolute best quality is achieved.

Be an expert in Photoshop.

Ability to learn new tools quickly and effectively.

Must have a portfolio of work for consideration. Web based portfolios are preferred please.
Extra Points
Leadership experience – Ability to coordinate and delegate concept tasks, provide independent art direction and feedback, and problem solve game play issues related to design requirements.

Expert knowledge in common 3D software such as Maya, Modo, 3ds, or sketch up to facilitate concept creation.

Outstanding knowledge of general military application, history, and authenticity.

Ability to create character and creature concepts if needed.

Worked on character, weapon, and vehicle related designs in past projects.

Experience working with game engines.
Candidates will need to submit the following:
Resume

Online Portfolio (with breakdown)
Candidates will also need to be prepared for an Art Test if necessary.
Additional Information
Relocation assistance is offered
How to Apply
About the Company
Founded in 1996, Treyarch is an award-winning videogame studio, driven to create awesome games for the world to enjoy. It is an approach that has helped make the studio behind the Black Ops series an industry-leading developer. Call of Duty®: Black Ops, Call of Duty®: Black Ops II, Call of Duty®: Black Ops III, Call of Duty®: Black Ops 4, and the studio's most recent release, Call of Duty®: Black Ops Cold War, have all gone on to break industry records. Additionally, Treyarch is the birthplace of fan favorite, Call of Duty's Zombies.
Working at Treyarch means having the opportunity to work on some of the biggest videogames in the industry, all within a culture that values individual talent and the teams that bring games to life. We provide our teams with the cutting-edge development tools needed to make their most ambitious plans a reality, allowing for rapid iteration and the ability to create the kinds of memorable gameplay moments that are ultimately shared by millions of fans around the world. We also embrace challenges, knowing that together, we can overcome anything…and hopefully inspire a few new game developers along the way.
Treyarch is wholly owned by Activision. To learn more about our studio, please visit us at www.treyarch.com, on Facebook at www.facebook.com/treyarch, and @treyarch on Twitter.