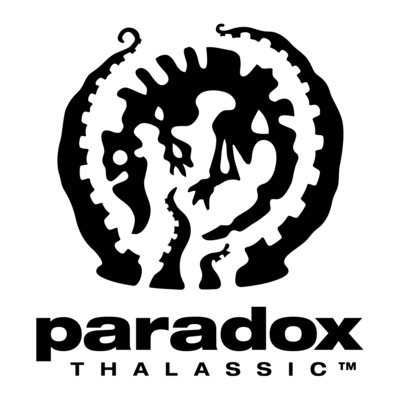 Job Description
Do you want to make a big difference at a small studio? Paradox is on an ambitious journey to explore and expand on Grand Strategy Games, a genre we invented and want to take to new heights. To do this, we are looking for a 3D Character Artist in Malmö at Paradox Thalassic to help make sure Crusader Kings III lives up to its vast potential.
About the role
We are looking for a 3D Character Artist with a broad skillset who could take on a variety of 3D character creation tasks, primarily focusing on realistic characters, with a high degree of historical accuracy in clothing and associated props. If you're into Viking beards, fur capes, and Abbasid armor you've come to the right place.
Responsibilities
Create high-quality 3D characters, clothing, hairstyles, and character props
Work with Art Leads, directors, and external partners to drive the vision for the game
Communicate effectively and proactively with other team members
Participate in sprint planning, task scoping, and estimation. Keeping work organized and the production team informed
Skills & Requirements
Qualifications
At least 2+ years of experience working with character creation in the games industry
Proficiency in sculpting software, Marvelous designer, Maya, and Photoshop
Proficiency with the Substance tools suite
Technical skills and experience from, modular content creation and shaders
Knowledge of skinning, rigging, technical constraints, and engine implementation
An interest and understanding of world culture and history
Bonus points for...
Familiarity with Paradox grand-strategy games
An interest and understanding of world culture and history
If you think that this description matches you, we highly encourage you to apply as soon as possible as we will interview candidates continuously. If you don't match all the requirements, please demonstrate how your passion, attitude, and interest in Paradox might compensate for this.
At Paradox Interactive we celebrate difference and care deeply about diversity and inclusion. We therefore encourage you, no matter who you are, to apply for this job if you think you'd be a great addition to our team.
Additional Information
Relocation assistance is offered
How to Apply
About the Company
Paradox Interactive is a leading global publisher of strategy games for PC. The world-renowned strategy catalog stretches back to 1999, and the company holds a particularly strong presence in the United States and Europe. The publisher's steadily-growing portfolio includes firmly established PC franchises such as the critically acclaimed Europa Universalis, Cities: Skylines, Crusader Kings, Magicka and the Hearts of Iron series created by Paradox Development Studio and a network of partner studios. If you're interested in what IPs we work with, you can browse them here.
Our games are played by millions of players each month. Over the years, we have released more than a hundred games and expansions and we currently have several active IPs that have been developed both internally and by third-party studios across the world.  Paradox has been listed as a top mid-size publisher globally by Metacritic for several years and each year we have several games on the top 100 best-selling games on Steam. We currently have offices in Sweden, The Netherlands, and USA. 
Working here
Paradox has seen a lot of growth over the recent years, and we see no signs of that slowing down. We are a mixed bunch, with people from over 30 different countries, with one thing bringing us all together - a passion for games. 
Working at Paradox entails a lot of freedom, responsibility, and the possibility to have a real impact. We try to keep our project teams relatively small, as we believe that the best decisions are made on the floor, and to stay away from long decision-chains.